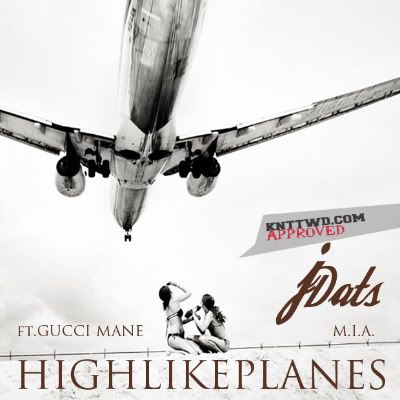 When i first saw the link for this i balked. While I'm a big fan of both The XX and M.I.A. and hell i enjoy a bit of Gucci from time to time, I'm really over mashups. The days of when the Hood Internet was blowing up and Girl Talk was king seem like a distant memory. I remember the times when i would here two songs ingeniously put together and I'd lose my proverbial shit.
It's not like that these days. Songs put together seem way too forced in order to just captialise on the success of those who've come before and done it way better. Maybe it was just more surprising back in the day, so when we're given an album of xx and notorious B.I.G mashups and it seems like a good idea, the effect is underwhelming.
This is not a mashup despite what the title track title would suggest. Whoever jDats is, hes done a good job here, chopping up an XX sample, working it into a fun southern beat and putting that classic M.I.A. manifesto sped up for the chorus. And theres that Gucci Mane for fun. This is whats called sampling people, it works better these days.
High Like Planes - ft. Gucci Mane,M.I.A., the XX ( Produced by JDats )byjoeydats