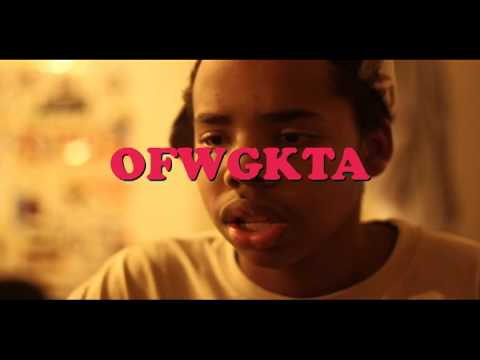 So there's this group of LA skater punks that are also rappers and the internet is going nuts over them. They're called Odd Future, or Odd Future Wolf Gang Kill Them All (OFGWKTA for short) and are a collective of an indiscriminate number of rappers. Much to their dismay though, cause now their shows are packed out with blogging elite as opposed to the kids who usually make their shows good. And as a result are the victims of over-hype and being called the new Wu-Tang (HI PITCHFORK!) At the same time they're shut out of the usual internet rap circles because of their tendency to tell Nah Right and 2dopeboyz to go fuck themselves at every opportunity.
End of the day I agree with most of the other writers out there with their heads on their shoulders. They're no doubt talented kids and are making some of the most exciting music out there today. But they still have along way to go in terms of polish and focus.
But yeah, Orange Juice sees members Tyler the Creator and Earl Sweatshirt going in over the Lemonade beat (which I love) and do the best job on it I've seen to date. Credit to GVB cause I found it on their best of list the other day. If you dig that, go check out Tyler's mixtape Bastard. Its pretty good.
EarlWolf - Orange Juice
Tyler the Creator - Bastard